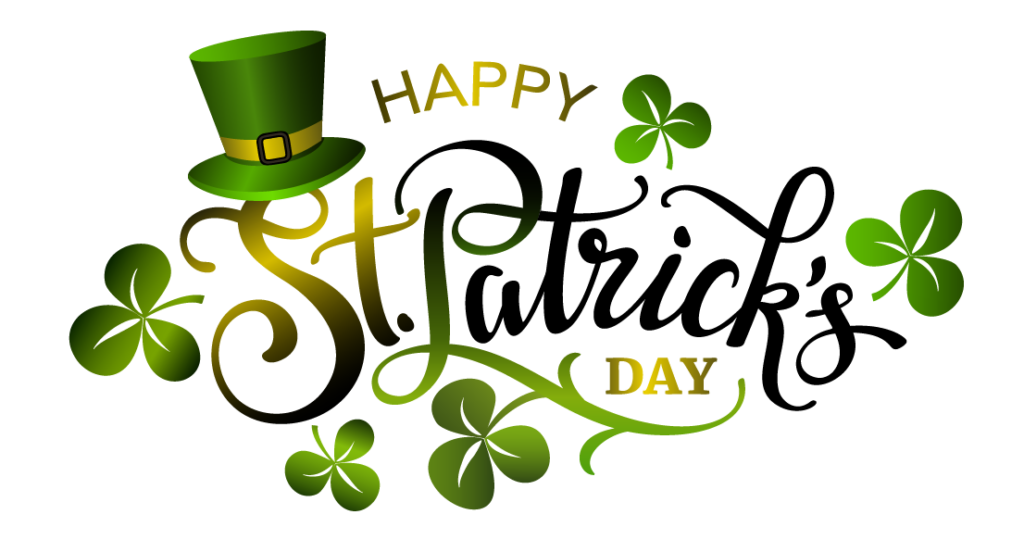 Do you know the history of St. Patrick's Day? What's the story with all the snakes? Are leprechauns real?! And most importantly, what all can you do with corned beef? Well, you're in luck 😉 because I have all those answers and more to share with you today! Check it out below!

Important St. Patrick's Day Facts:
St. Patrick's Day is a rich mix of folklore and legend. Historians believe St. Patrick, the patron saint of Ireland, was born in Britain (not Ireland) near the end of the 4th century. He was kidnapped by Irish raiders and sold as a slave to a Celtic priest in Northern Ireland. After working as a shepherd for six years, he escaped back to Britain only to return to Ireland later as a Christian missionary. St. Patrick died in the 5th century and St. Patrick's Day marks the anniversary of his death.
There were no snakes. Many people believe the legend that St. Patrick banished snakes from Ireland. Snakes never existed on the Emerald Isle. Researchers believe this legend isn't meant to be taken literally and that the snakes were a metaphor for banishing evil from the country.
Leprechauns are based on Celtic fairies that use their magical powers for good or evil. Leprechauns are notoriously ornery and cranky, but are said to mend the shoes of other fairies and to hide gold at the end of rainbows. Awwww.
The shamrock, or a three-leaf clover, was considered a sacred plant in Ireland for centuries that symbolized the arrival of spring. According to legend, St. Patrick used the plant as a visual guide when explaining the Holy Trinity.
The first St. Patrick's Day in America took place on March 17, 1601 in a Spanish colony in what is now St. Augustine, Florida. The colony's Irish vicar organized the first celebration, and thanks to him, we continue to celebrate St. Patrick's Day all over the United States today!
Now let's talk about food.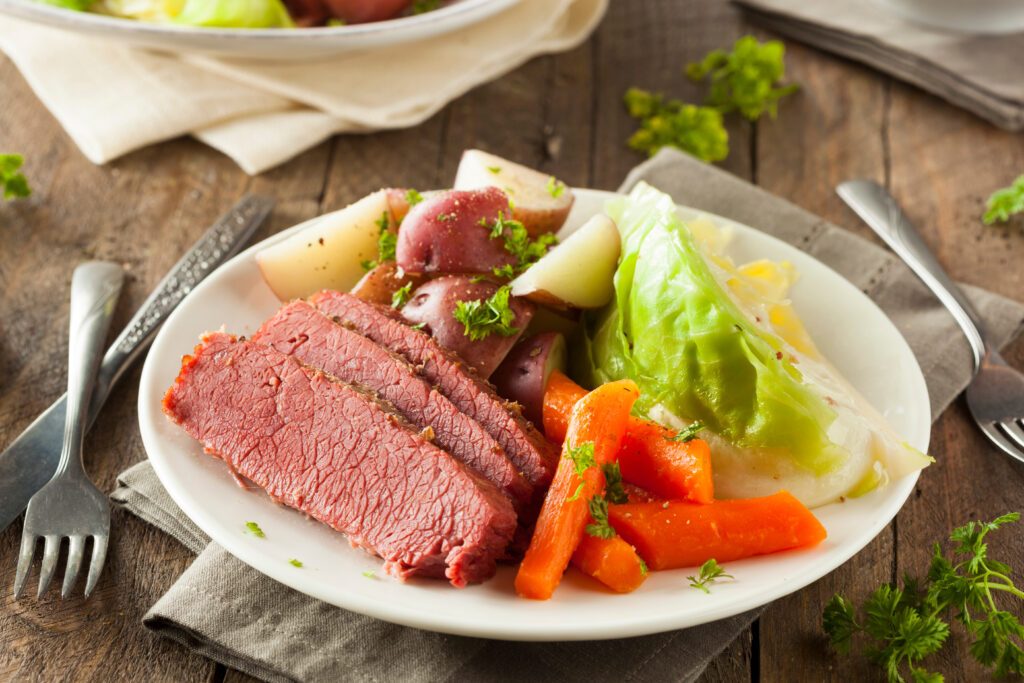 I was today years old when I found out that corned beef and cabbage is not a traditionally Irish meal. While ham and cabbage were eaten in Ireland, corned beef was a cheaper substitute for poor Irish immigrants living in New York. They would purchase left over corned beef from the ships returning to port. The prepared it by boiling it three times, the last time with cabbage.
Our Chef Charles at Alpha Omicron Pi at Western Michigan University has shared with us his favorite St. Patrick's Day foods, including delicious corned beef recipes and beautiful rainbow sugar work. You can easily recreate your own version of Chef Charles' dishes for your St. Patrick's Day celebration!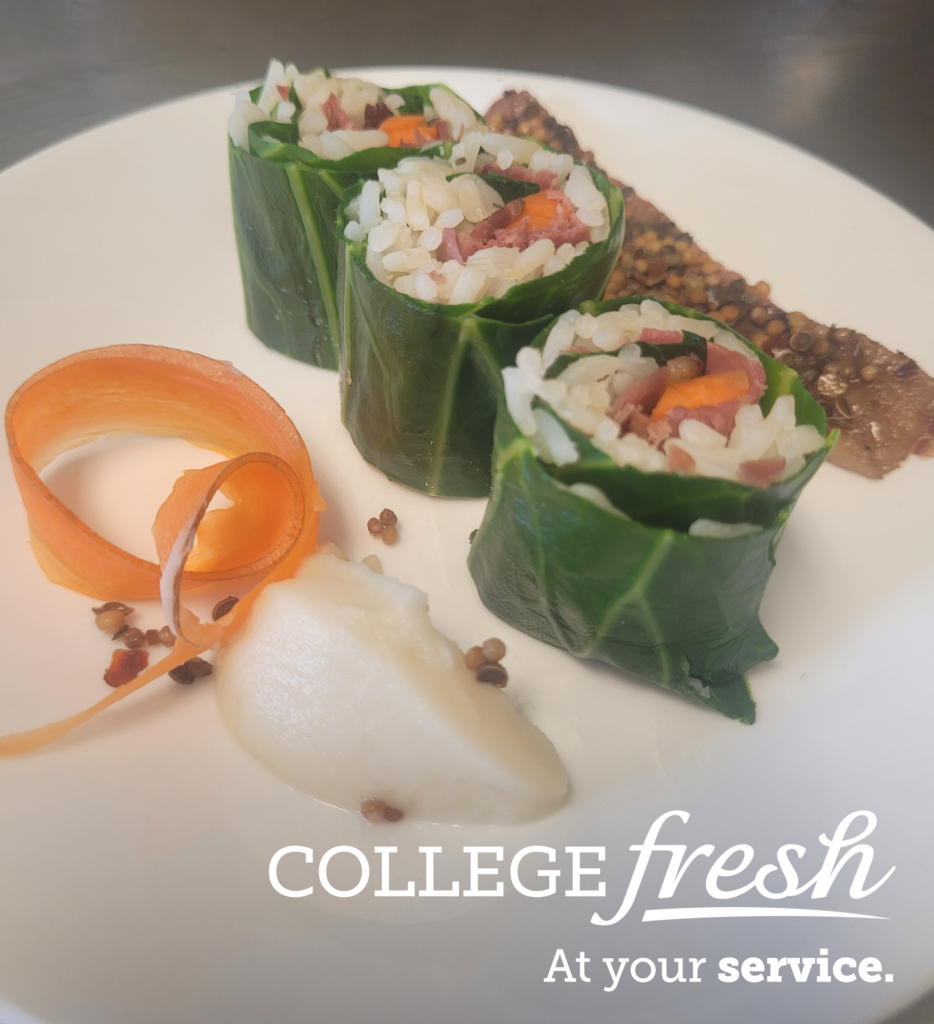 Photo 1: Irish "Sushi" – Cabbage, Rice, Corned beef, Carrot, Corned Beef Confit, and Wasabi Potato Puree
Photo 2: Soda Bread Pocket – Corned Beef, Swiss Cheese, Cabbage Leaf and Horseradish Cream
Photo 3: Soda Bread Bowl with Tomato and Cabbage Soup, Corned Beef Pancetta and Cabbage Leaf Garnish
Photo 4: Irish Hush Puppies – Potato, Corned Beef, Swiss Cheese, Carrot and Worcestershire Ranch
Photo 5: Sugar Rainbows – Cherry Flavor
Photo 6: Mint Irish Sugar Rose
Photo 7: Rainbow Irish Rose
Photo 8: Dark Chocolate Bonbons – Mint Ganache and Raspberry
We hope you have a wonderful St. Patrick's Day! Have fun and be safe! Now, I leave you with this lovely Irish blessing: May good luck be with you wherever you go, and your blessings outnumber the shamrocks that grow. May your days be many and your troubles be few, May all God's blessings descend upon you, May peace be within you, May your heart be strong, May you find what you're seeking wherever you roam.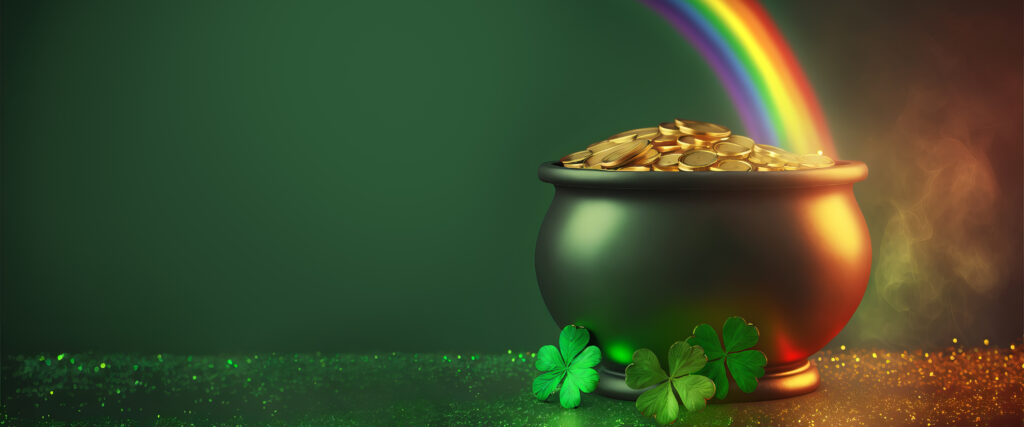 Source: https://www.history.com/news/st-patricks-day-facts