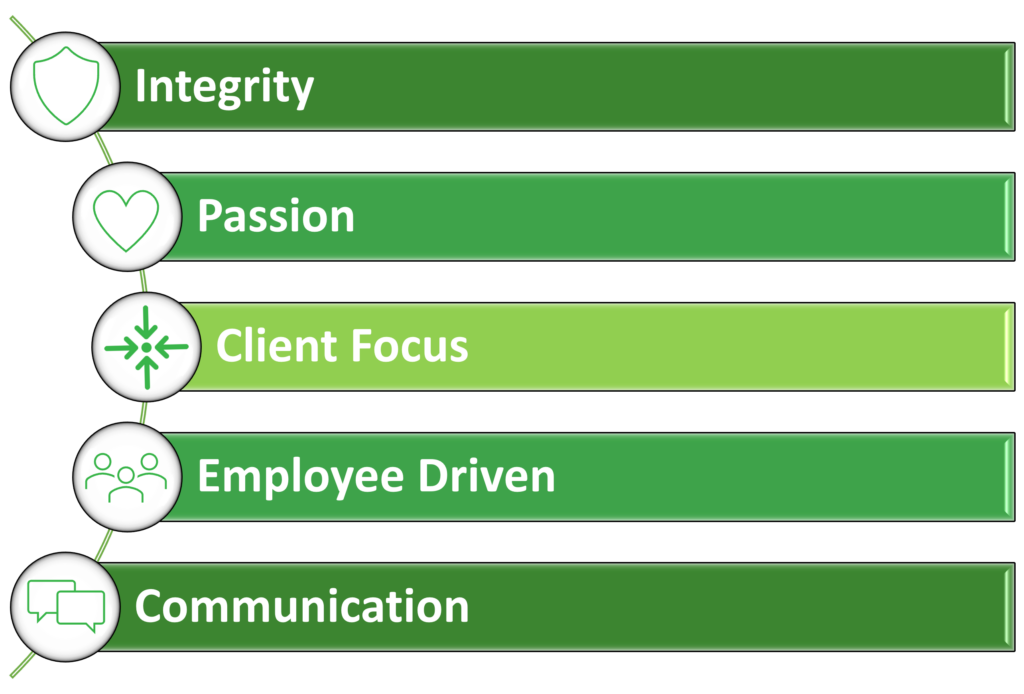 Our Core Values
Integrity
During our day-to-day and when faced with decisions, regardless of who is watching, we focus on doing what is right with honesty and accountability – no matter what it takes. We do our best, to be the best!
Passion
We truly care about our internal and external partner experience. We love what we do and take pride in our mission to provide great, fresh food backed by the best service in the collegiate food service industry. We want to partner with people that share this passion.
Client-Focus
We prioritize the needs and experiences of our client partners; they are at the center of our decision-making which is built around their needs, expectations, and goals. We want to provide them with unmatched service, so they are excited to partner with College Fresh.
Employee Driven
We know that our internal partners are key to our success. We want to provide an environment where everyone feels supported and has the tools needed to be successful in executing the mission and vision of College Fresh. We win together.
Communication
We believe that honest, proactive, and transparent communication is critical to providing high-quality service and support for our internal and external partners. We strive to listen actively and express ourselves authentically to meet our goals, resolve issues, and to give everyone a seat at the table.