We are so excited to be back in the kitchens cooking delicious meals for our member partners! As you move back into your house or residence hall, we want to ensure your nutritional needs are met. If you have dietary restrictions or food allergies, we encourage you to talk to your College Fresh chef and kitchen team. They are trained and knowledgeable on various food restrictions and are prepared to create a meal the fits your diet.
If you'd like to learn more, our team has prepared informational packets on common Food Allergens, Kosher, Halal, Vegan/Vegetarian, Sesame Allergy, and Gluten Free diets. Click here to request an informational packet or further discuss your needs with our team.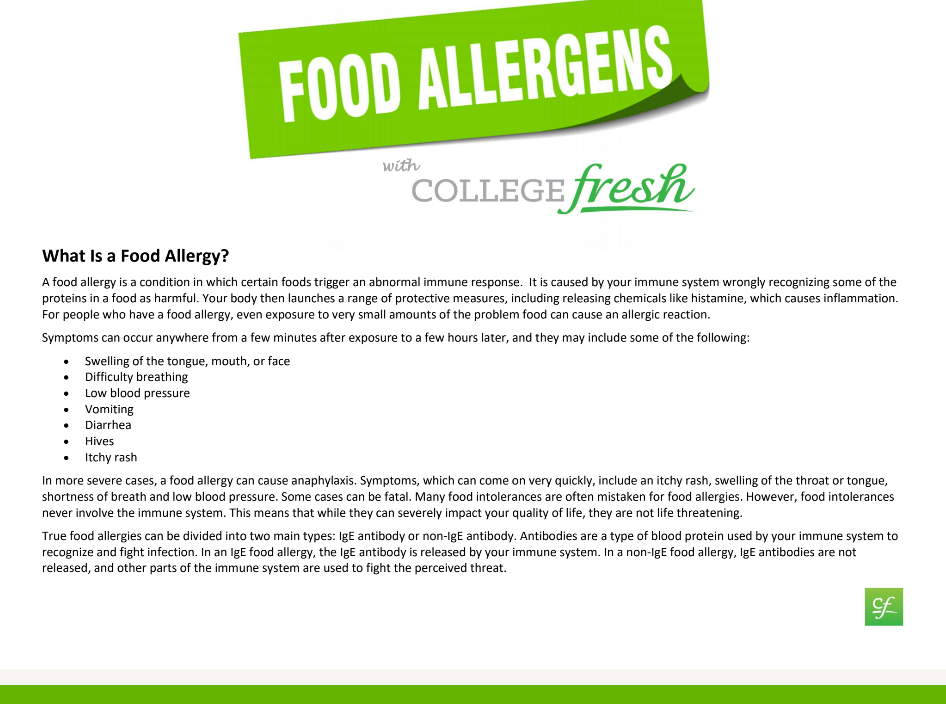 We are happy to be back to school and At Your Service! Have a great semester!